My lipstick changes depending on who I'm meeting with and what time of day it is. It usually starts lighter in the morning and then gets darker by the evening, so I typically have five or six tubes on me throughout the day. I would probably wear red lipstick in the morning, but there's something I find so unappealing about lipstick on coffee cups, Starbucks cups--for that simple reason I start with nothing. Once I've had my coffee I'm fine. I just don't want to be walking around with my Starbucks cup with big red lips on it. Whenever I see that, I cringe...it just seems so vulgar. Nightime's a different story. Also someone taught me a really good trick, where you go like this [licks the rim of her glass and then sips] which is kind of gross--and you have to be really discreet--but it really works like a charm to keep lipstick from sticking to your glass.
I do a blowout once every five days, I go to De Berardinis, it's right around the corner from my apartment. They have so many people, and every single one of them is good, which is so rare. I don't really book appointments--I just call and say, 'Do you have anyone in 20 minutes?' That's about as far in advance as I can plan. It's usually when I have 100 emails to do--when I look at my phone and I see 65 emails, it's my cue for a blowout. [Laughs] I've probably blown dry my own hair three or four times...I'm just bad at it and I don't feel like learning, when there are such good hair stylists in New York.
One last remark: "I always feel really dorky with a manicure, to be honest. It feels so contrived."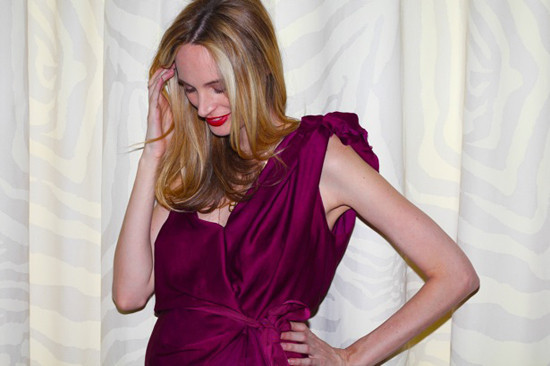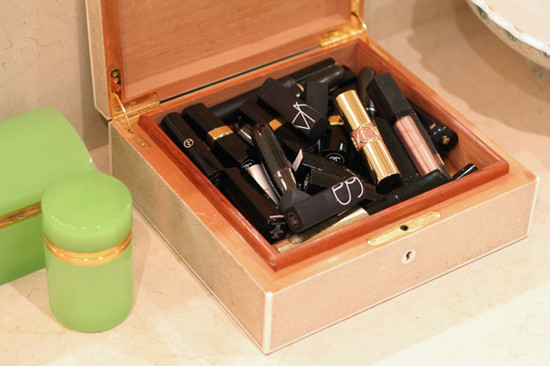 SUBSCRIBE TO & FOLLOW LIFESTYLE
HuffPost Lifestyle is a daily newsletter that will make you happier and healthier — one email at a time. Learn more