Chicago Weekend Events 3/4-3/6: Charity Madness, Youth Sports & Grown-Up Prom
Sure, the weather isn't supposed to be that great this weekend, but there's plenty going on around the city to lift your winter gloom, and a lot of it's for a good cause to boot.
There's a no-holds-barred shopping cart race that's also a food drive, a cold plunge in Lake Michigan that benefits the Special Olympics and a prom that goes to support a reading center. Plus, a commemorative march for the unemployed, a head-scratching movie explained and more.
Any amazing events we left out? Let us know in the comments section below.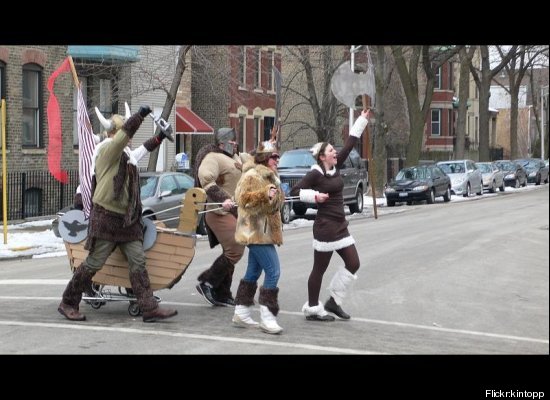 Total comments:
1
|
Post a Comment