Rory Reid, Son Of Harry Reid, Reportedly Skirted Contribution Limits In Gubernatorial Campaign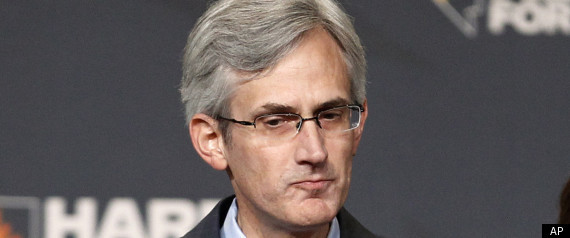 CARSON CITY, Nev. -- Nevada's secretary of state says his office is looking into whether former Democratic gubernatorial candidate Rory Reid formed numerous political action committees that were used to funnel $750,000 into his campaign and skirt contribution limits
The Las Vegas Sun reported Friday that Reid's campaign formed 91 shell PACs that were used to funnel $750,000 into his campaign and skirt contribution limits. Reid, the son of Senate Majority Leader Harry Reid, told the newspaper that the maneuvers were disclosed and in compliance with the law.
Secretary of State Ross Miller said Friday his office will carefully review the allegations and, if necessary, will consult with the state's Election Integrity Task Force and the attorney general's office.
Reid lost the November election to Republican Brian Sandoval.
Subscribe to the HuffPost Hill newsletter!
Copyright 2014 The Local Paper. All rights reserved. This material may not be published, broadcast, rewritten or redistributed.