Much of California is currently under a tsunami warning, the most severe tsunami advisory.
While massive 23-foot waves swept over Japan soon after the quake, it took several hours for waves to hit Pacific islands. Waves have also begun crashing in Washington state.
California is expected to experience higher waves within the hour. The images below, from NOAA show which areas are currently at risk for seeing tsunami waves, as well as the energy dispersal from the quake itself.
West coast areas currently under a tsunami warning or advisory, including California, from NOAA: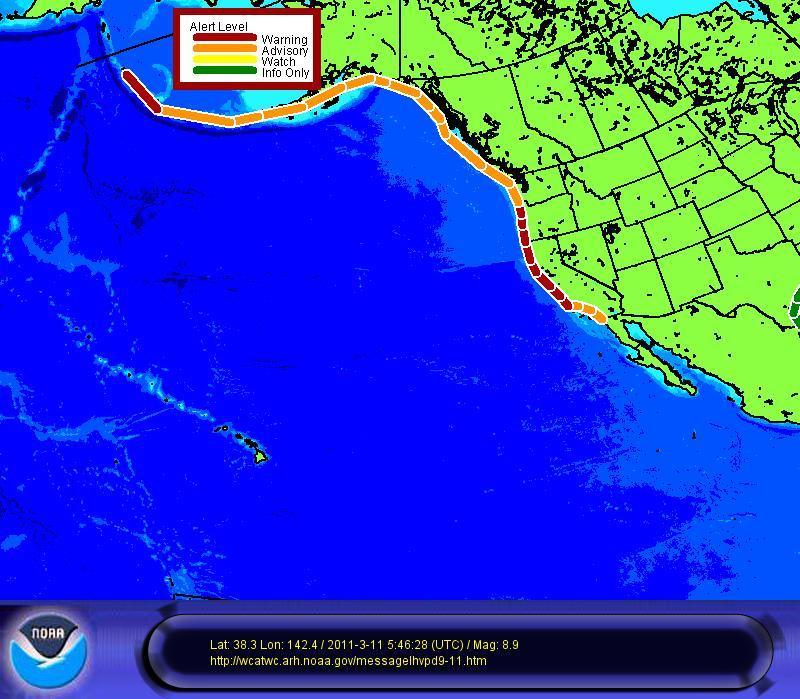 A visualization of the earthquake's energy dispersal, from NOAA: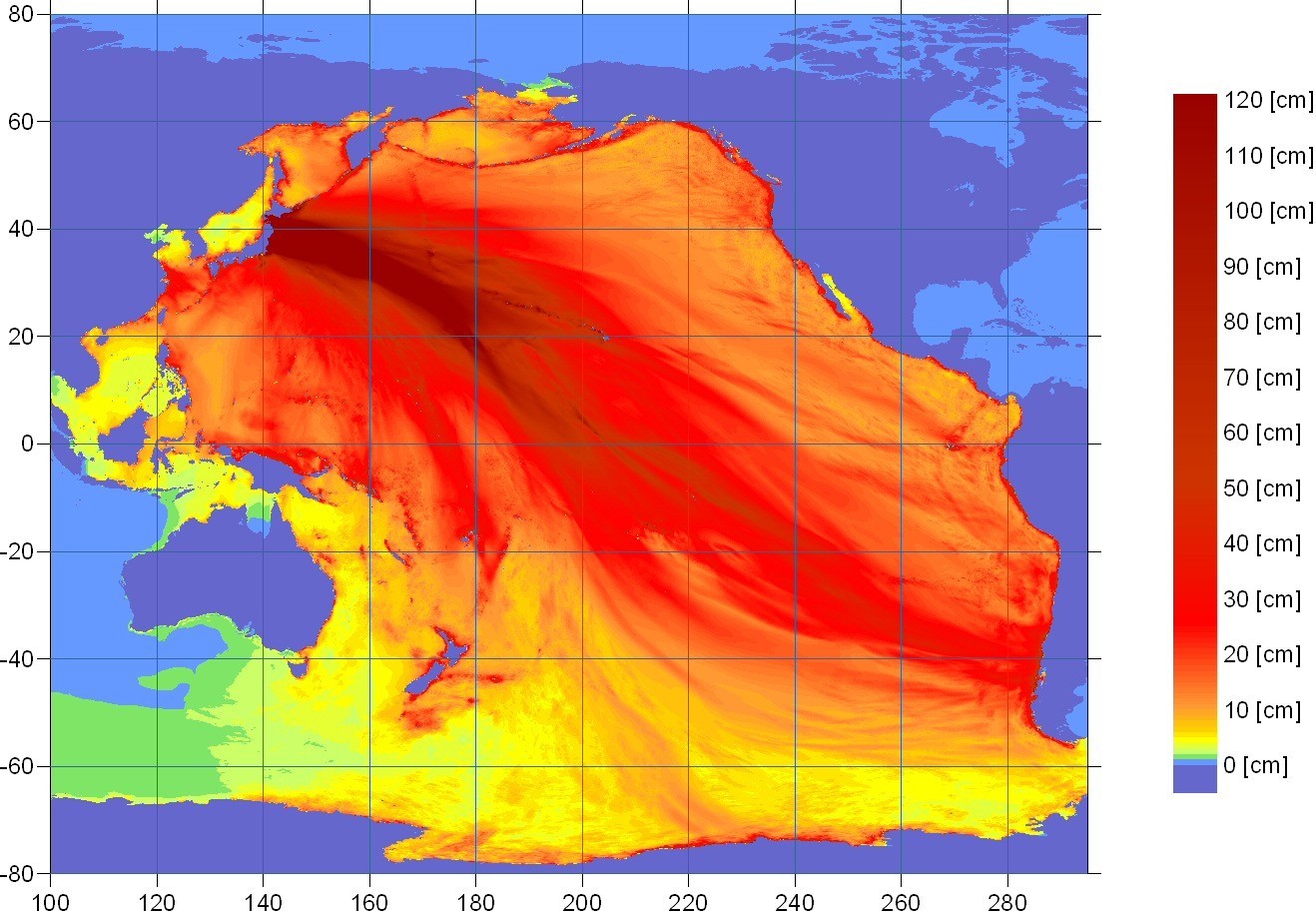 A map detailing the potential amplitude of the energy generated by the quake, from NOAA: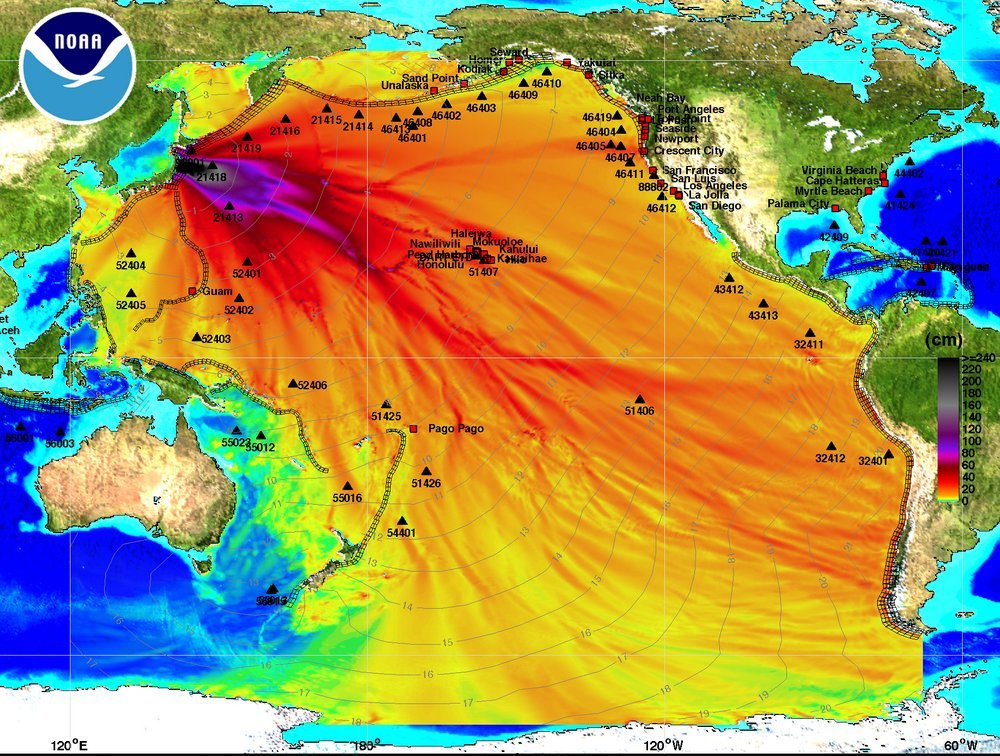 A map detailing the travel times of waves caused by the tsunami: