We're sure it's not the first first -- there were probably a few non-airbrushed advertisements here and there between the creation of cosmetics and the invention of Photoshop. And the brand obviously selected a beautiful model and shot her from her Myspace Angle (i.e. far away, lens pointing down). But look at her arm! It's dimply with bands of shadow and discoloration. Just like ours!
Take a look and tell us what you think.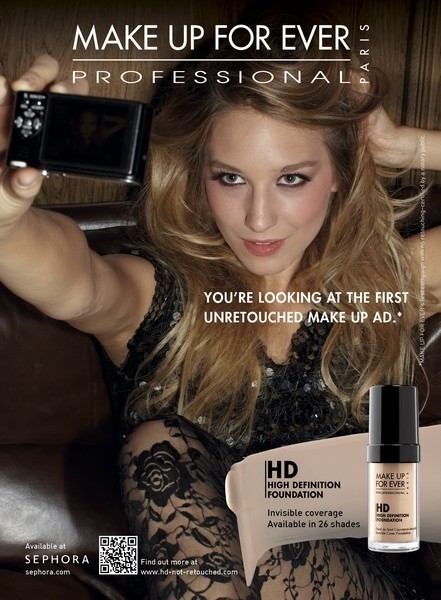 SUBSCRIBE AND FOLLOW
Get top stories and blog posts emailed to me each day. Newsletters may offer personalized content or advertisements.
Learn more