Hidden Parking Garage Art (4 pieces)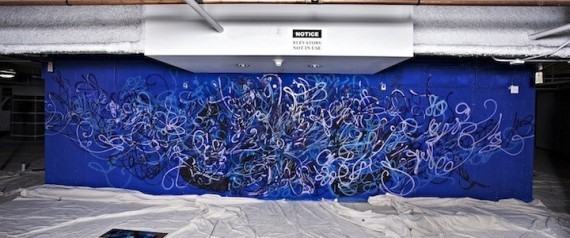 My Modern Metropolis:
While we're all used to seeing contemporary art hang on gallery or museum walls or even on the street, we usually don't come face-to-face with it in unexpected places like this! The Cosmopolitan of Las Vegas wanted to change that. Their "Wallworks" art project brought together four figures in contemporary art, Shepard Fairey, Shinique Smith, RETNA and Kenny Scharf, and asked them to create a site specific work in the hotel's parking garage!
Read the whole story: My Modern Metropolis