Japan Earthquake 2011: Survivors Share 'Miracle' Stories (PHOTOS)
As the death toll from Friday's colossal earthquake and ferocious tsunami continues to rise, some remarkable survival tales have begun to emerge as rare bright spots amidst the devastation in Japan.
Among the cases which are being praised as modern miracles: one four-month-old girl who had been swept from her parents' arms in the shattered village of Ishinomaki was pulled from the rubble virtually unharmed, while one 60-year-old man clung to the roof of his home before being rescued at sea Sunday. One family even returned to their destroyed home to find their two loyal dogs waiting for them on the grounds.
View remarkable survivor stories from Japan's earthquake here: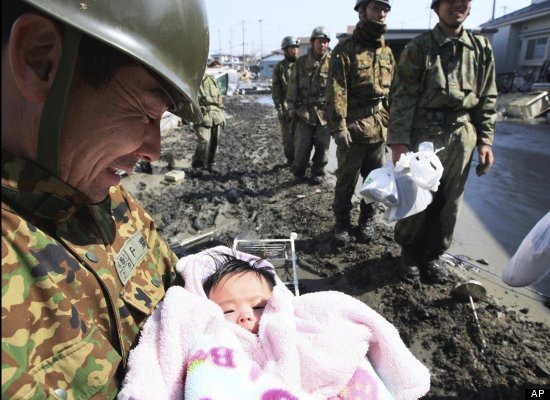 Total comments:
69
|
Post a Comment