Mexico Drug War Claims Seventh Child Victim In A Week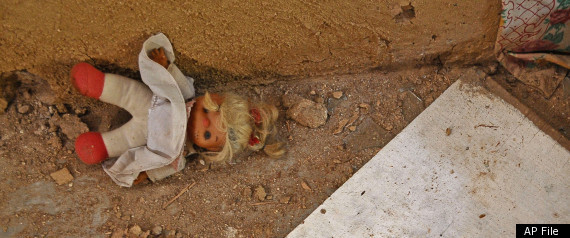 ACAPULCO, Mexico -- Police in the Mexican resort city of Acapulco say they found the body of a 4-year-old girl who had been shot in the chest – the seventh child killed in drug-related violence in the city in less than a week.
Police say in a statement that the child was found in a car next to a woman who had been shot three times in the back.
The statement said that both bodies were found just past midnight Wednesday. Police have not released the identities of the victims or discussed a possible motive for their slayings.
At least seven minors have been killed in drug violence in Acapulco since Sunday, including a 2-year-old and 6-year-old boy who died along with an elderly woman who tried to protect them when gunmen opened fire at their home.
Copyright 2013 The Local Paper. All rights reserved. This material may not be published, broadcast, rewritten or redistributed.