Selah Marley, daughter of Fugees front woman Lauryn Hill and Bob Marley's son Rohan, is testing the modeling waters. Teen Vogue sat down with the 12-year-old who has already booked gigs for Macy's. She explained, "I was in a hotel with my dad, and I was just joking around and said, 'Oh yeah, Daddy, I want to model.' I don't know -- the camera is just fun."
She's also dabbled a bit in singing -- totally unsurprising given her family tree. Of her mom, Selah said, "I like her music. It's very truthful," and of her grandfather: "His songs are very soothing."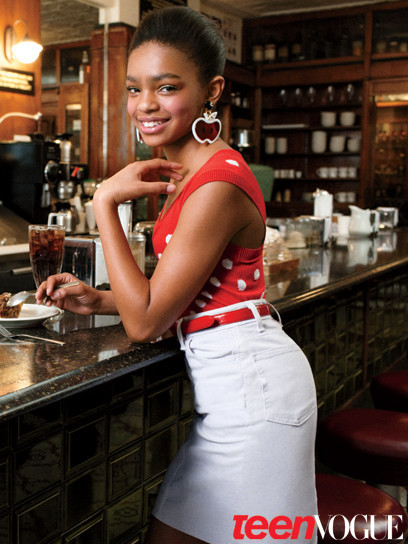 SUBSCRIBE AND FOLLOW
Get top stories and blog posts emailed to me each day. Newsletters may offer personalized content or advertisements.
Learn more