The co-creators of the hipster trap are at it again, this time looking to ensnare the likes of Snooki and Pauly D with their new bridge-and-tunnel traps.Creators of the hipster trap have now made a bridge and tunnel trap.
Collaborators Jeff Greenspan and Hunter Fine rigged their latest bear traps last night at the Hotel on Rivington and Mason Dixon on the Lower East Side and at Pacha, a Hell's Kitchen club we'd expect to be overrun with "Jersey Shore" central casting types. The traps were baited with hair-spiking gel, LIRR schedules, PATH tickets, a gold chain, self tanner and Drakkar Noir cologne.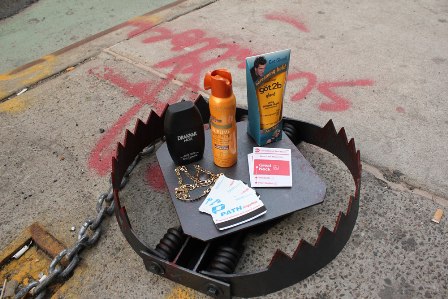 Credit: Jeff Greenspan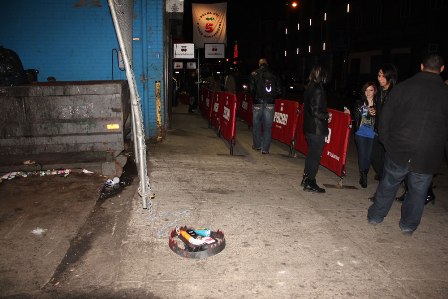 Credit: Jeff Greenspan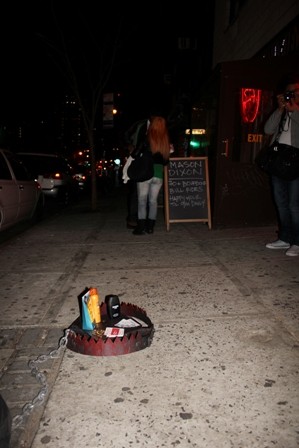 Credit: Jeff Greenspan
SUBSCRIBE AND FOLLOW
Get top stories and blog posts emailed to me each day. Newsletters may offer personalized content or advertisements.
Learn more