Emmanuelle Alt's First French Vogue: Backpacks, Green Girls & Michael Kors (PHOTOS)
Can't wait even une minute de plus for Emmanuelle Alt's first issue as French Vogue's editor-in-chief?
Our friends at the glossy have given us a sneak peak at what's inside -- a piece on the Kors Era accompanied by a youthful Michael photo, a spread on eco-friendly "Green Girls," a Wild Wild West-inspired editorial and a model wearing a rucksack -- one of our pet style causes! Hey, if anyone can bring it back, it's certainly Emmanuelle.
Take a look and head over to Vogue.fr for more pics.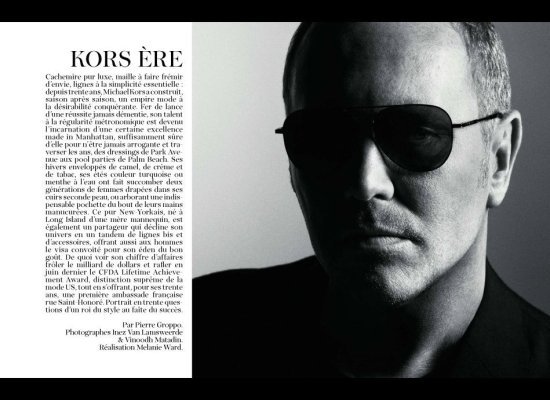 Total comments:
1
|
Post a Comment