LO2P Skyscraper Purifies Air, Grows Food And Generates Energy (PICTURES)
From Inhabitat:
While it may look like a giant carnival ferris wheel, the LO2P: Delhi Recycling Center concept by Atelier CMJN isn't playing any games when it comes to cleaning up the city of New Dehli. The towering greenhouse is constructed out of parts of recycled cars from local junk piles and has wind turbines inside that act as a set of bio-lungs for the polluted city. While it's still just a concept, the fantastic design recently grabbed first place in this year's eVolo Skyscraper competition.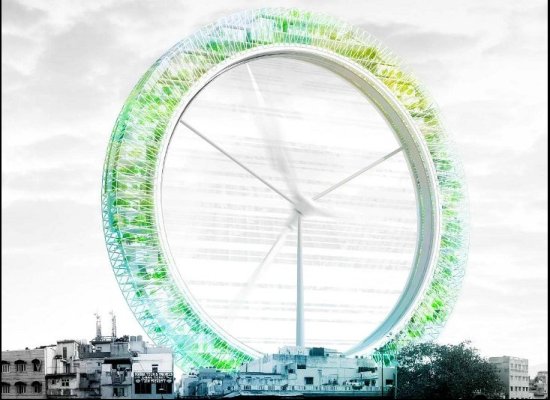 Total comments:
192
|
Post a Comment
Dull
Better Than A Real Ferris Wheel!