For the past year, Food52.com readers have been voting in weekly showdowns of reader-submitted recipes on a given theme. The winning recipes of each week will end up in Food52's upcoming cookbook, along with bios of the people who submitted them (Food52 explains the process in simple detail here).
Food52 and its co-founders Amanda Hesser and Merrill Stubbs have invited HuffPost Food readers to vote on week 28's contest (of the second year, and the second book).
This week's showdown is for the best late winter tart.
Check the finalists out below, and vote for your favorite here.
* * *
Tangerine and Almond Shortbread Tart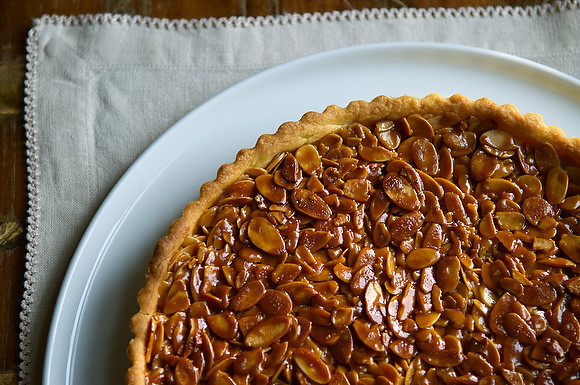 Photo: Sarah Shatz
Amanda and Merrill's notes on Tangerine and Almond Shortbread Tart on Food52.com:
This tart reminded us of a big, chewy, fragrant Florentine cookie -- tucked into a rich, buttery crust. At first, we wondered whether we'd be able to detect the citrus amidst all the caramel, almonds and butter, but lorigoldsby's technique of applying judicious amounts of juice or zest to all of the components ensures a decidedly tangerine-flavored tart. The press-in shortbread crust is a snap, and don't be intimidated by the huge pile of almonds you're instructed to toast -- they fit perfectly inside our 10-inch tart shell. - A&M
View the Tangerine and Almond Shortbread Tart recipe here.
* * *
Madeira Tart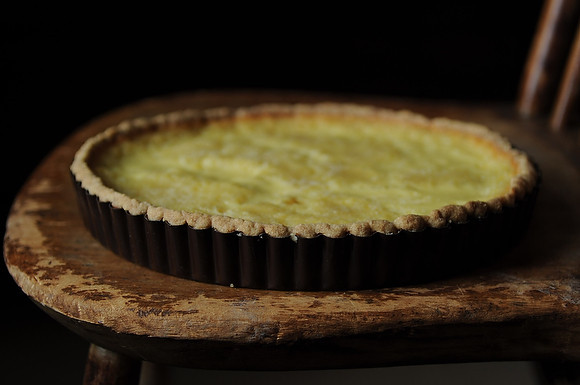 Photo: Sarah Shatz
Amanda and Merrill's notes on Madeira Tart on Food52.com:
Thirschfeld takes a seemingly simple custard tart and layers on the charm. After you slip through the heady, Madeira-laced flan center, you'll hit the soft sandy crunch of the semolina crust and, before you know it, you'll be reaching for another slice. With just 8 ingredients and a press-in crust, the process is simple but do take care. Chill your custard thoroughly (overnight if possible) to deepen the Madeira flavor and allow it to warm through gently in the oven. And if your oven runs hot or if you're baking in a dark tart pan, start it at 350. It may take longer to bake, but just watch for that Jell-O jiggle. But even if it does heat up too quickly and bubble on top like ours did the day we shot the photo, have no fear -- it's still delicious, its charms just a bit more rustic (more Mickey Rourke than Scarlett Johansson, in thirschfeld's terms). Amanda loved it served warm; Merrill dug it cooled to room temperature. - A&M
View the Madeira Tart recipe here.