Mariah Carey will soon be a mom, but while she's got her pregnant belly, she's making sure to have fun with it.
The singer, who went to the hospital Friday night with contractions, tweeted a photo of a butterfly painted on her belly on Monday. Along with the photo, she wrote, "My attempt @ festiveness on 327! For ATLITL thank u + I♥U! Comin soon #dembabies! LYMA+thanx 4 making me happy:)."
PHOTO: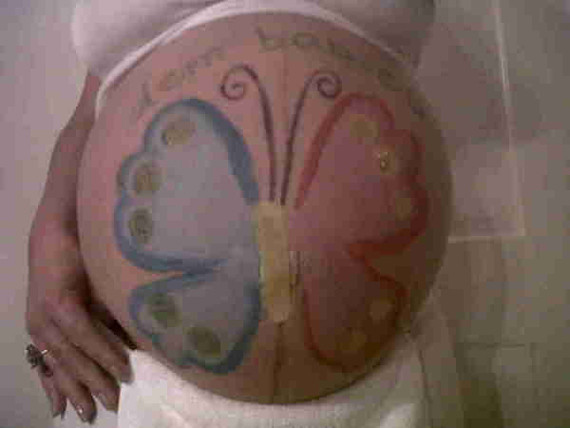 SUBSCRIBE AND FOLLOW
Get top stories and blog posts emailed to me each day. Newsletters may offer personalized content or advertisements.
Learn more