Today in the most breaking-est of breaking style news: not to be outdone -- or under-retouched -- Ann Taylor has one-upped rival Photochopper Victoria's Secret, apparently erasing a model's left arm in this picture for the brand's "Twist Neck Short Sleeve Tee."
Ol' Annie was clever enough to pull the image in question from its website (so we found it in the cache for your viewing pleasure) and replace it with a variety of color options, all of which come with two upper body limbs.
Please also see the case of the missing leg, courtesy of Talbots.
In blue: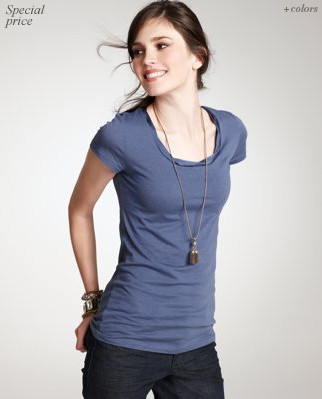 In "rose petal," now with 100 percent more arms: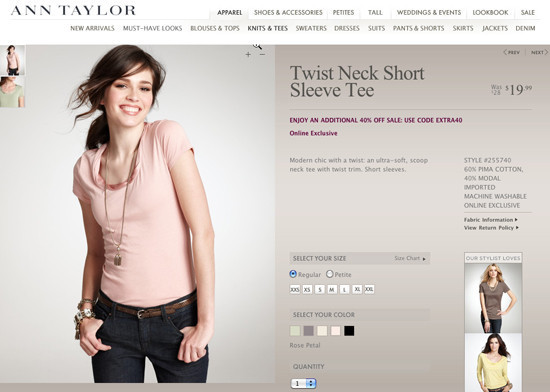 FOLLOW HUFFPOST