Facebook: Spinnaker Photo A 'Violation'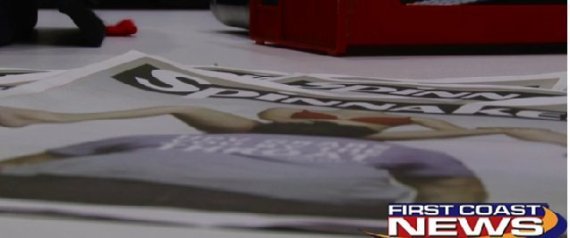 It seems that what is debatably too hot for a college campus is definitely too hot for Facebook.
The social networking site emailed the online editor of the University of North Florida's student paper the Spinnaker to say that his account was under warning for posting obscene imagery. The imagery in question? A Spinnaker cover depicting oral sex that corresponded with a story exploring the link between the act and throat cancer.
The explicit cover (see it here -- NSFW) has rankled some in the UNF community. The school's president called it "distasteful and inappropriate."
The student editors, however, stand by the photo. "HPV is a problem everywhere," Spinnaker Editor Josh Gore told News 4 Jax. "It's happening, and that's why we put it on the cover. This is not obscene. This is not obscene at all."
What do you think? Is the cover too saucy for school? For Facebook? Weigh in below.
WATCH: First Coast News report