Long before Betsey Johnson lit up the runway with her kooky outfits and contagious smile, she was a teenager sporting what appears to be a cropped haircut, (we're guessing) stickily slow dancing at least five inches away from her bow tie-clad date in an East Coast auditorium circa 1958.
The designer recently revealed to Teen Vogue that she was the queen of her senior prom at Terryville High School in Terryville, Connecticut. She joked, "I probably only won because I was on the prom committee. I wore hoops and petticoats to make sure my princess gown stuck straight out--it had to be big, big, beyond bouffant big!"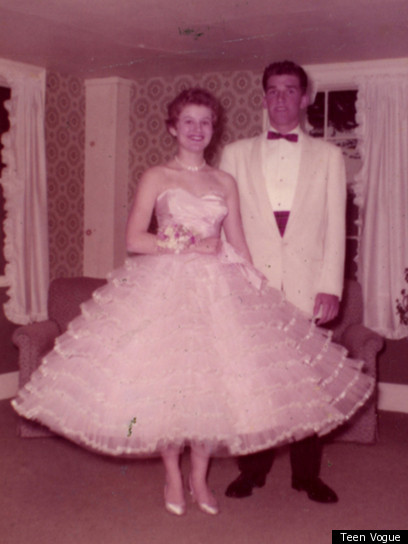 Betsey these days: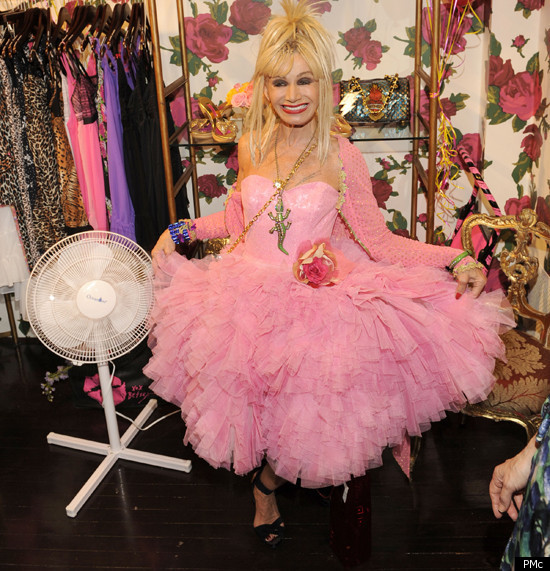 Here are two more of our favorite fashion-does-prom pics, courtesy of Teen Vogue: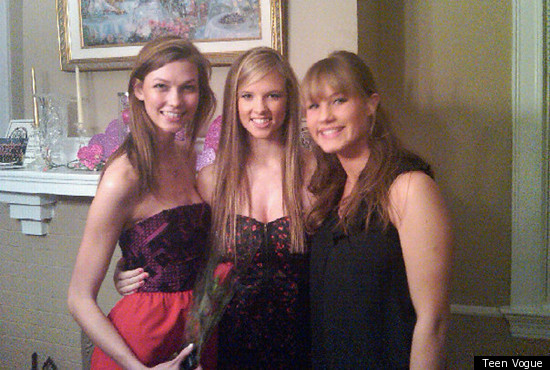 Model Karlie Kloss -- Webster Groves High School, St. Louis, Missouri, 2009
"This is a photo of me and my sisters Kimberly and Kariann (far right) at my school's sweetheart dance last year. I'm wearing a strapless Jason Wu dress with a beaded top and a red skirt. After the dance, I told Jason, 'You're going down in history! First person ever to wear Jason Wu in Saint Louis!'"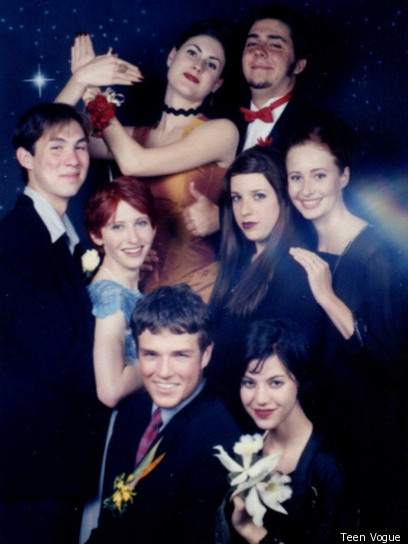 Sophie Buhai of Vena Cava -- Marlborough School, Los Angeles, California, 1999
"This is a group shot of my crew and me (bottom right) senior year. My hair was cut very short and died black. My style was "gothic/art deco/gypsy"--I think that was the phase where I tried to be as pale as possible and dress like a Man Ray photograph. I wore a long black Twenties-inspired lace dress, and a black silk floor length kimono over it. My style has not really changed that much."
For more, head over to TeenVogue.com.

FOLLOW HUFFPOST