Wisconsin Democrats File First Petition To Recall Dan Kapanke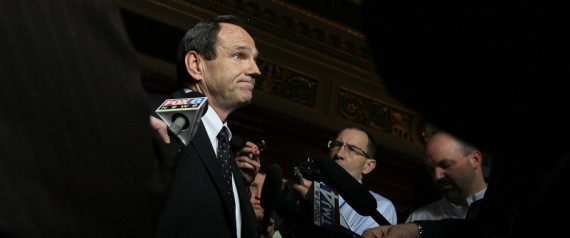 MADISON, Wis. — Wisconsin Democrats say they've collected enough signatures to trigger a recall election for one of eight Republican state senators they're seeking to oust for backing the governor's divisive union rights law.
Democrats from La Crosse state Sen. Dan Kapanke's (kuh-PANK'eez) district filed petitions Friday with 21,700 signatures. If the Government Accountability Board determines that 15,600 are valid, it would trigger the fifth recall of a state official in Wisconsin history.
Friday's filing is the first among efforts to recall eight Republican and eight Democratic senators over their support or opposition to Republican Gov. Scott Walker's law that would strip most public workers of collective bargaining rights.
The board has 31 days to certify the signatures and call a recall election. A board spokesman says it may need more time.
___
Information from: La Crosse Tribune, http://www.lacrossetribune.com
Subscribe to the HuffPost Hill newsletter!
Copyright 2014 The Local Paper. All rights reserved. This material may not be published, broadcast, rewritten or redistributed.