Voter Turnout: The Fried Chicken Incentive Used By Damon M. Cann Of Utah State University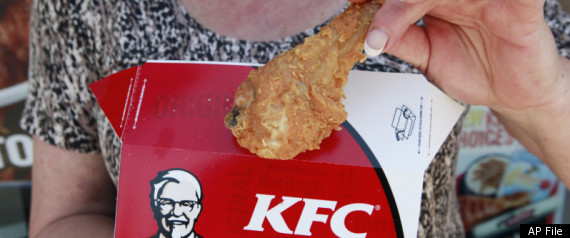 The Atlantic:
Damon M. Cann of Utah State University detailed how he knocked on doors in River Heights, Utah, and to one group made a distinctly rhetorical plea to vote in an upcoming election, for the sake of democracy. To another group, he randomly offered discount coupons for fried chicken, French fries, a Mexican meal and rock climbing if they went to the polls. If later inspection of the rolls confirmed you had indeed voted, you'd got a coupon for, in the case of the fried chicken, two buckets worth at KFC.
Read the whole story: The Atlantic
Subscribe to the HuffPost Hill newsletter!