Queen Elizabeth Ireland Trip Will Include Site Of 'Bloody Sunday'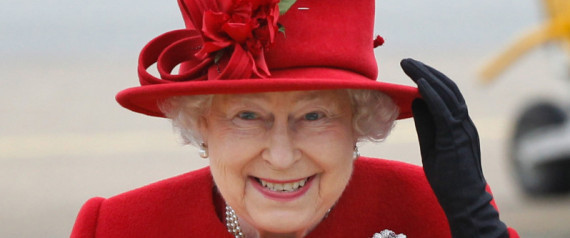 DUBLIN -- Queen Elizabeth II will visit Dublin's famed Guinness brewery and the scene of the original Bloody Sunday massacre during a long-awaited visit designed to demonstrate modern-day reconciliation between Britain and its rebellious former possession.
Buckingham Palace and Irish President Mary McAleese jointly unveiled plans for the May 17-20 visit following more than a decade of speculation about its timing. It will be the first trip by a British monarch since 1911, a decade before Ireland won independence from Britain following a cutthroat guerrilla war.
The unexpectedly long trip will focus on Dublin but span the Republic of Ireland, including Cork, known as the "rebel county" because of its role as the epicenter of rebellion against British rule 90 years ago.
The most potently symbolic event appears certain to be the queen's visit to Croke Park, an 82,000-seat Dublin stadium and hallowed ground for Irish nationalism. It was on that spot on Nov. 21, 1920, that the most infamous day of Ireland's war of independence reached its nightmare climax – Bloody Sunday.
An Irish Republican Army assassination squad commanded by Michael Collins had killed 14 British agents, mostly in their Dublin residences, that morning. Britain responded by sending troops and police into Croke Park, where a Gaelic football match raising funds for IRA prisoners was taking place. The British forces shot and killed 14 people, including two boys and a member of the visiting Tipperary team.
For decades afterward, the Gaelic Athletic Association barred the playing of any sports associated with England on its grounds and also barred members of the Northern Ireland security forces, both soldiers and police, from joining its clubs.
But the GAA over the past decade has moved in tune with the Northern Ireland peace process, permitting Ireland's national soccer and rugby squads – including England twice in recent years – to play at Croke Park and Northern Ireland troops and police to play their games, Gaelic football and hurling.
And GAA leaders issued a joint statement welcoming the queen to Ireland. They noted how far peacemaking had come in Northern Ireland, where paramilitary cease-fires took hold in the mid-1990s followed by the Good Friday peace accord in 1998.
"The GAA is pleased to have been asked to receive Queen Elizabeth," it said.
"We believe that this request reflects and acknowledges the special place of the GAA in the life and history of the nation. ... We hope also that it will encourage a greater interest and participation in our games by our fellow Irishmen and women of the unionist tradition," they said, referring to the British Protestant majority in Northern Ireland, which traditionally has shunned Gaelic sports.
The partial itinerary published Thursday includes visits to Dublin Castle, once the seat of British rule in Ireland and today a government conference center, nearby Trinity College and the Guinness Storehouse, one of Dublin's most popular tourist attractions.
Events outside Dublin include visits to Ireland's national horse-breeding center in County Kildare and to the Rock of Cashel in County Tipperary, a hilltop medieval monument of exceptional beauty.
The queen is being accompanied by her husband Prince Philip, also known as the duke of Edinburgh.
All parties in Ireland have welcomed news of the visit except the modern-day Sinn Fein party, which called it "premature."
___
Online:
Array
Array
Array
Copyright 2013 The Local Paper. All rights reserved. This material may not be published, broadcast, rewritten or redistributed.