Rory McIlroy Holds Substantial Lead In 2011 Masters First Round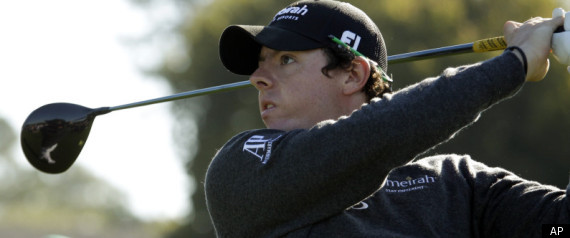 Rory McIlroy is off to a tremendous 2011 Masters start.
The 21-year-old Northern Ireland native finished the first round at Augusta with a staggering 65, 7 under par. He's currently holding the tournament's top spot by at least three strokes. When McIlroy had finished his round he was leading by two strokes.
For LIVE Masters updates, click here.
McIlroy has to continue his success over the coming days however. The AP compared this round to last year's British Open, when he started strong with a 63, but slumped to an 80 the following day.
Phil Mickelson is currently shooting par, but is yet to have complete 9 holes. Tiger Woods will likely finish out the first 18 at one or two under par, at least 5 shots back of the leader.
McIlroy is currently being being trailed by Matt Kuchar, who's holding the number two spot with a 68. With one hole to play it appears as if Sergio Garcia will finish even with Kuchar at four under par.
For the full interactive leaderboard, from the Masters, click here.