Chael Sonnen on Rising MMA Star Jon Jones: Support Him, But Take Him Down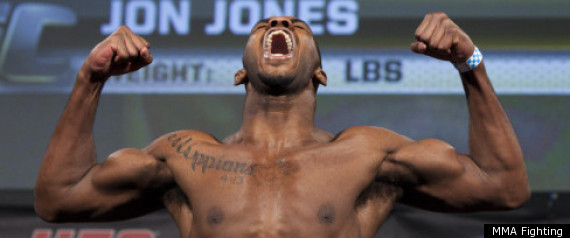 MMA Fighting:
For 30 minutes, Chael Sonnen spoke solemnly, seriously about the suspended state of his career and his attempts to revive it. But when the topic switched to the current state of MMA, Sonnen seemingly flipped a switch and became the soundbyte machine we've come to expect.
Appearing on Monday's edition of The MMA Hour, the UFC middleweight took aim at the weight division directly above his. While praising the recently crowned UFC light-heavyweight champ Jon Jones (above), he blasted the rest of the weight class' contenders for what he sees as their unwillingness to face him.
Read the whole story: MMA Fighting