GMA adds that William, who will wait for the ceremony's start in an ancient chapel with no view nor television sets, will seemingly be the last one to see Kate's wedding dress -- we'll have a full nine minutes to catch a glimpse of it from the time Kate leaves the Goring to her arrival at Westminster Abbey.
So, what has Kate been up to lately? Shopping like there's no tomorrow, apparently. She dropped $400 on three summer dresses and a blouse at Warehouse (see below for links) and browsed the racks at Banana Republic on Tuesday, the Telegraph reports. On Wednesday, she was out and about again, reportedly buying the same blouse she wore for her engagement photos from British boutique Whistles.
What Kate bought at Warehouse: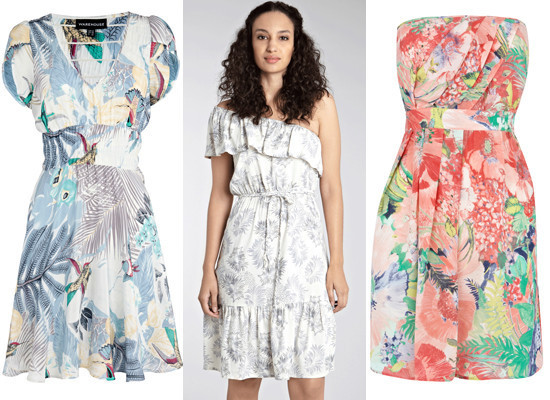 SUBSCRIBE AND FOLLOW
Get top stories and blog posts emailed to me each day. Newsletters may offer personalized content or advertisements.
Learn more