Obama Set To Speak At White House Correspondents' Dinner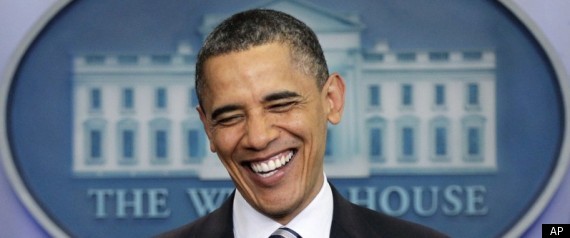 WASHINGTON -- President Barack Obama is joining the cadre of reporters who cover him, along with many others, at the annual White House Correspondents' dinner Saturday night.
It's an evening of schmoozing and networking that's one of the hottest tickets in town, spiced up by the presence of scores of Hollywood stars and other celebrities. There'll be no shortage of fun poked at Obama, and he'll probably take a few swipes at himself.
After Obama speaks, comic Seth Meyers, the "Weekend Update" anchor on "Saturday Night Live," gets in a few licks.
First lady Michelle Obama is also attending.
Subscribe to the HuffPost Hill newsletter!
Copyright 2014 The Local Paper. All rights reserved. This material may not be published, broadcast, rewritten or redistributed.