This may not come as a surprise, but it's certainly impressive.
Google announced on its Twitter account today that Sunday night's searches for the term "Bin Laden" experienced a tremendous increase. The search giant saw an impressive 1 million percent increase Sunday night in searches for the name.
As impressive as that sounds, it looks even better.
The chart, also tweeted by Google, shows a giant spike shortly before 11 p.m. EDT, and an overall increase over the course of May 2. You can see for yourself below.
Oddly, the term takes a sharp dip following the President's announcement that Osama bin Laden had been killed.
Google's tweet announcing the increase:
On May 1 between 7:30-8:30 pm PST, we saw a 1 million percent increase in searches for [bin laden] http://goo.gl/MlWC2less than a minute ago via Tap11
Favorite
Retweet
Reply
A Googler
The search spike, from Google: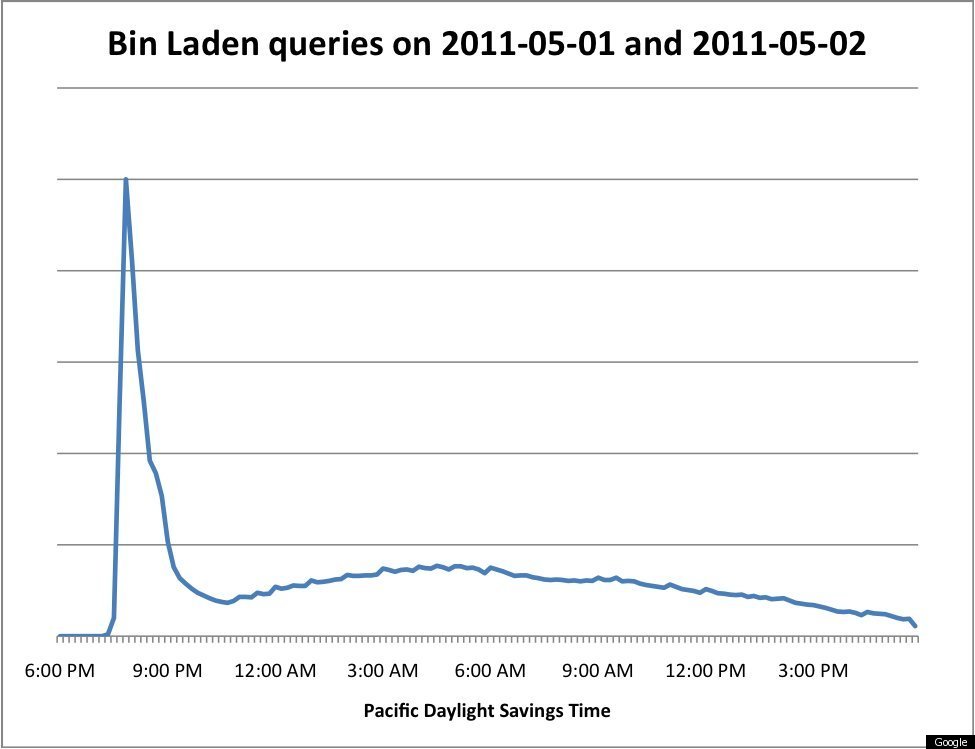 SUBSCRIBE AND FOLLOW
Get top stories and blog posts emailed to me each day. Newsletters may offer personalized content or advertisements.
Learn more