Osama Bin Laden Merchandise: New Yorkers Cash In (PHOTOS)
After many New Yorkers took to the streets to celebrate the killing of Osama bin Laden, some saw an opportunity to make a quick buck.
Just north of the World Trade Center site yesterday, Hakim Robo, 52, of Harlem, peddled gray Osama shirts for $10 apiece.

Perhaps tacky, but definitely timely, one shirt read this: "Bin Laden Killed, End of Terror."
Another: "Justice at Last."
"As soon as it happened I wanted to buy the merchandise," said Robo, who bought an initial batch of eight from a distributor to see if there's an appetite. If it sells, I'll buy more."
Retailers online are also hoping to cash in on the jubilation surrounding bin Laden's demise.
At best-tshirts-ever.com you can snag an "Osama bin Laden Dead LOL" T-shirt for $30. Or, for a little more, you can get an "Osama bin Laden World Hide and Go Seek Champion" shirt for $35.
Over at Zazzle.com, you can score an "Osama bin Shot In the Head" T-shirt for $16.95.
Scroll down for a selection of Osama T's: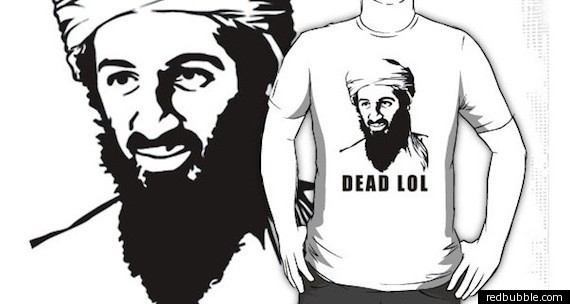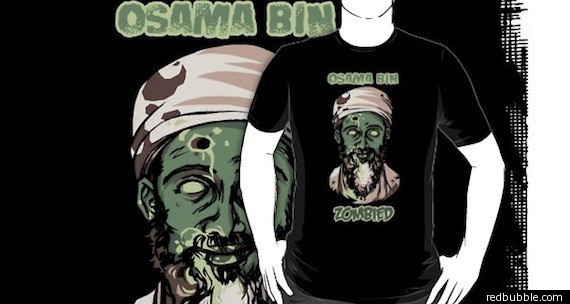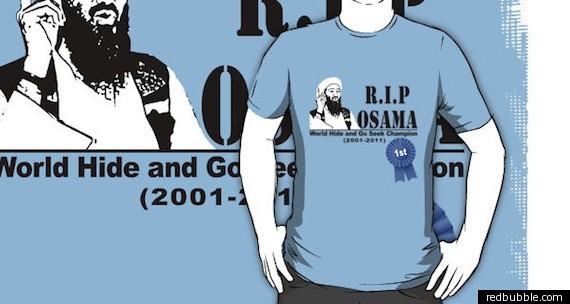 \