'Glee' Academy Q&A And 'Nylon' Young Hollywood Party Bring LA's Young Celebrities Out Wednesday
Wednesday night celebrated LA's next generation of stars, with a Q&A featuring the cast of Glee and Nylon magazine's Young Hollywood Party. At Paramount studios, the cast of Glee hosted a Glee Academy screening and a Q&A for the media. The show's young stars like Lea Michelle, Dianna Agron, Darren Criss, and Chord Overstreet were all in attendance. The event coincides with news that--are you ready for this Gleeks?--Glee will be releasing a limited-run 3-D movie that is set to hit theaters this August. Meanwhile, across town Nylon celebrated the magazine's May Young Hollywood issue with a party devoted to "the stars of tomorrow" at Bardot in Hollywood. At the party, stars like actress Amber Lancaster and singer JoJo mingled with Hollywood veterans like Paris Hilton. Also on scene were actors Rory Culkin and Emma Roberts, both of whom are featured on this month's cover.
To see photos of the up-and-coming stars, check out the slideshow below.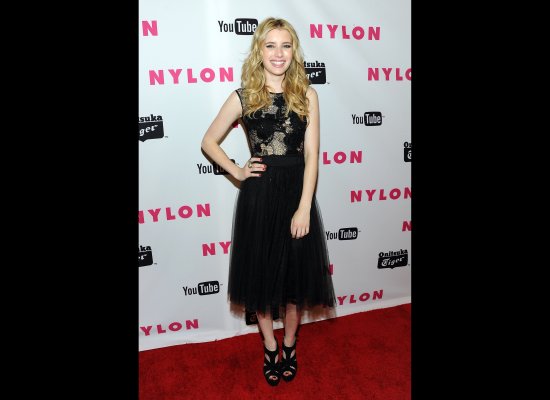 Total comments:
3
|
Post a Comment