JPMorgan Chair Ian Hannam's Search For Gold In Afghanistan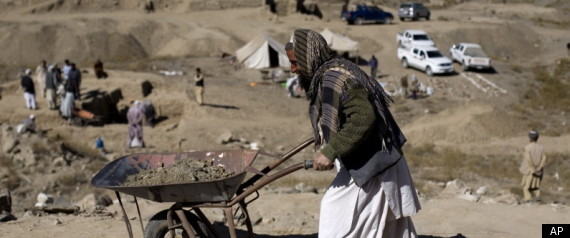 CNN Money:
To Hannam, chairman of J.P. Morgan Capital Markets, Afghanistan represents a gigantic, untapped opportunity -- one of the last great natural-resource frontiers. Landlocked and pinioned by imperial invaders, Afghanistan has been cursed by its geography for thousands of years. Now, for the first time, Hannam believes, that geography could be an asset.
Read the whole story: CNN Money
Subscribe to the HuffPost Money newsletter!