Bike To Work Day 2011: What Everyone Should Know About Bicycle Commuting (PHOTOS)
From fatter wallets to smaller waistlines, more Americans than ever are discovering the benefits of cycling to work: According to the League of American Bicyclists, bike commuting in the U.S. increased 44 percent from 2000 to 2009.
Thinking of joining the pack? Get started with the following tips, excerpted from Bicycling Magazine's Big Book of Bicycling, just in time for Bike To Work Day.
Tip 1: Bike commuting keeps you sharp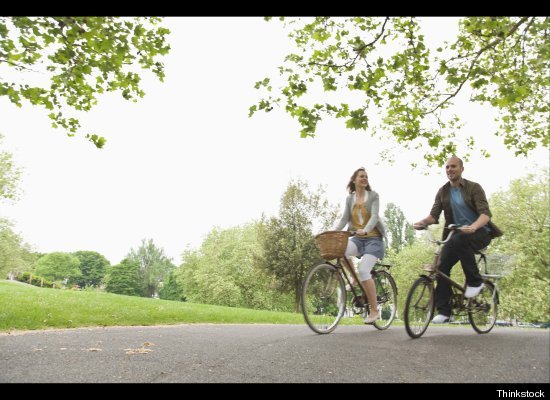 Total comments:
119
|
Post a Comment
Already Knew That
Great Tip