Jennifer Lawrence Talks Maintaining Her Curves, What A Woman Should Look Like (PHOTOS)
Jennifer Lawrence chatted with Elle about being an Oscar nominee, her upcoming part in "The Hunger Games" and growing up in a house full of boys. And, of course, the 20-year-old actress discussed The Dress -- that "Baywatch" red number she wore to February's Academy Awards.
She swears she'd barely begun digesting a cheesesteak when she walked the red carpet. "Fifteen minutes before, the guy doing my hair goes, 'If you can get a salad, get a salad,'" Lawrence recalls. "I said, 'I'm getting a Philly cheesesteak.' I'm sure there's proof on a hotel bill somewhere."
If I had a cheesesteak for every time I've heard this one...but it's not all fun and gluttony. Writer Rachel Rosenbilt reveals:
It was only for her role as the shape-shifting Mystique in this month's X-Men First Class--naked save for blue body paint--that Lawrence submitted to a twice-a-day training regimen and a high-protein diet that allowed her to sculpt, yet maintain, her curves. "I knew that if I was going to be naked in front of the world, I wanted to look like a woman and not a prepubescent 13-year-old boy," Lawrence says, adding, "I'm so sick of people thinking that's what we're supposed to look like."
Check out Jennifer in Elle. And to read the rest, head over to Elle.com.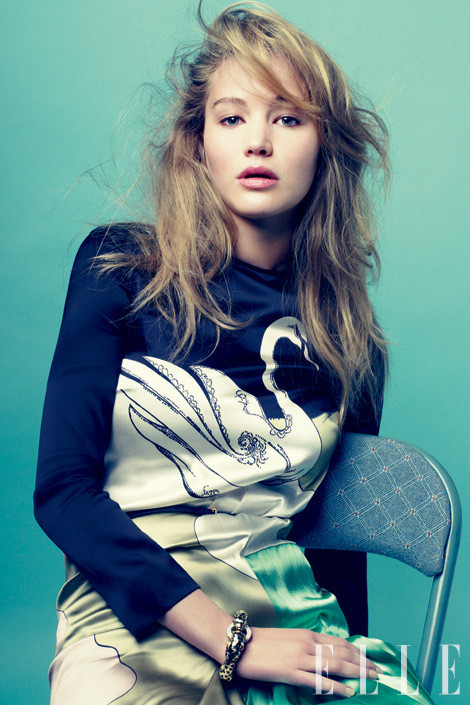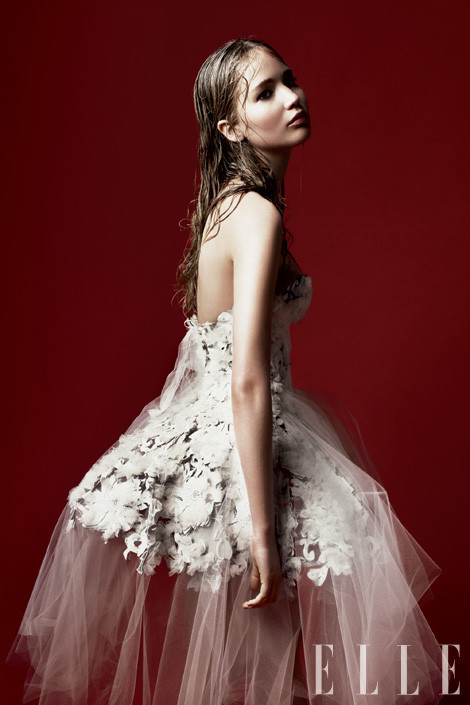 WATCH: