Memorial Day PHOTOS: May 30, 2011 Around The Country
The tradition of Memorial Day began on May 30, 1868 to honor fallen soldiers during the Civil War. It was originally known as "Decoration Day" as graves were decorated.
Today, 143 years later, that tradition continues. Parades and special ceremonies are among the festivities taking place throughout the United States this extended weekend. For some, Memorial Day is a more private occasion, a time for reflection and remembrance.
Take a look at how some are celebrating Memorial Day with the pictures below, from the D.C. area to San Francisco. Don't forget to let us know how you're spending the day in the comments and share your Memorial Day photos.
How are you spending Memorial Day? Share a picture or two from your day with the HuffPost community.
Share Your Memorial Day Photos!
Find a picture, click the participate button, add a title and upload your picture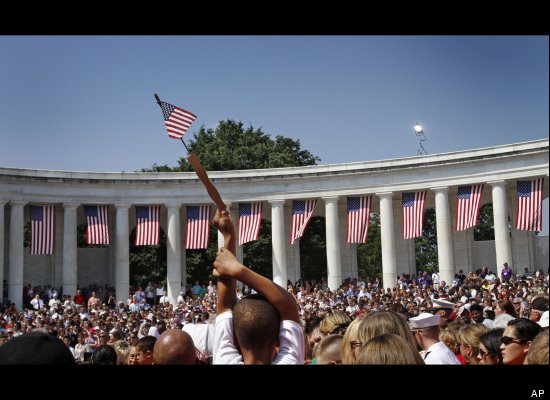 Cunningham

said on 30 Monday 2011 pm31 10:25 pm:


Memorial Day, Pennsylvania - pic #2 The guy holding the US flag is about to fire one up. Wow
Total comments:
82
|
Post a Comment
WATCH:

Subscribe to the HuffPost Hill newsletter!