As Fortune explains, the center was mysteriously absent from Google Maps until recently:
If you asked Google Earth or Google Maps to show you the intersection of U.S. Route 321 and Startown Road -- where the data center is located -- the current satellite imagery stopped a few yards short of the construction site. West of Startown Road, there was, as recently as two weeks ago, nothing but woods and farmland and a bit of driveway that ended abruptly in the middle of a field.
However, since teasing its plans for iCloud, Apple has apparently had a word with Google, and Google Maps users can now search for and clearly view the large white building.
Check out the image (below), and visit the location for yourself by entering (35.588364, -81.26235) into the Google Maps search bar.
LOOK: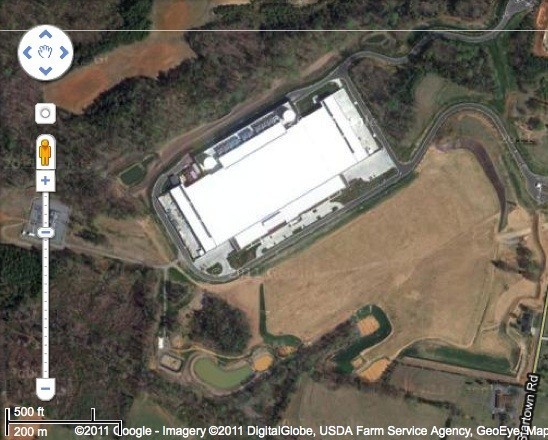 SUBSCRIBE TO & FOLLOW THE MORNING EMAIL
The Morning Email helps you start your workday with everything you need to know: breaking news, entertainment and a dash of fun. Learn more