The much-anticipated eighth season of "Curb Your Enthusiasm" is coming in July, setting Larry David in his hometown of New York City for the first time on the show.
After a two year hiatus and having successfully reunited the cast of "Seinfeld", "Curb" returrns to see David bring all his neuroses to New York. And by the looks of the trailer, fans can expect some hilarious guest appearances.
Check out the official poster for season eight below (featuring David as Lady Liberty) and scroll down for the official trailer. "Curb Your Enthusiasm" premieres Sunday, July 10 at 10/9 central on HBO.
LOOK: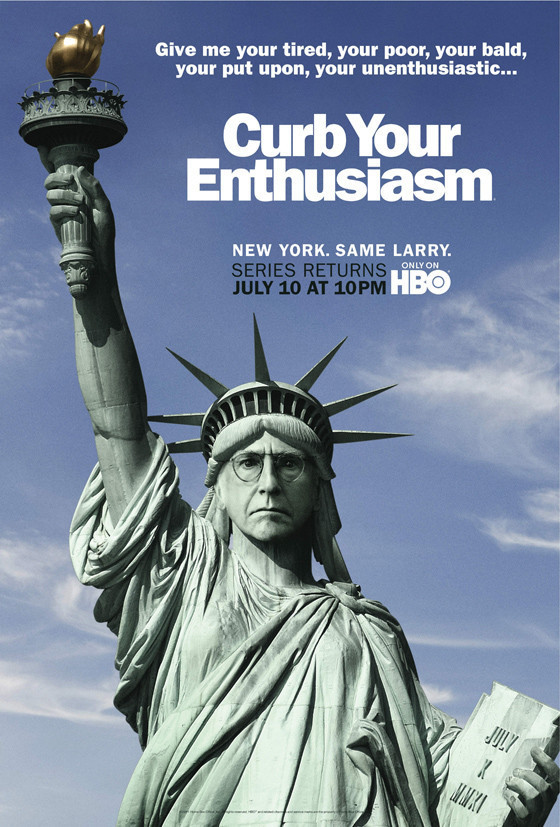 WATCH: