ANN CURRY: Should Congressman Anthony Weiner resign?

PRESIDENT OBAMA: Well, obviously what he did was highly inappropriate. I think he's embarrassed himself, he's acknowledged that, he's embarrassed his wife and his family. Ultimately there's going to be a decision for him and his constituents. I can tell you that if it was me, I would resign. Because public service is exactly that, it's a service to the public. And when you get to the point where, because of various personal distractions, you can't serve as effectively as you need to at the time when people are worrying about jobs and their mortgages and paying the bills, then you should probably step back.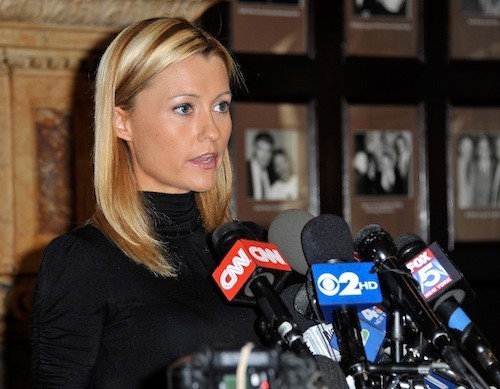 "I did not sext Anthony Weiner," Lee said in a statement. "I did not send photos to him or receive photos from him. Any time he would take conversations in a sexual direction, I would not reciprocate."

"When the scandal broke and people started emailing me, I did not know what to do. So I emailed Anthony Weiner. He asked me to lie about our communication."

"I think that Anthony Weiner should resign, because he lied to the public and the press for more than a week," Lee concluded.
"At least the nightmare is over," one source close to Weiner said.

Another told The Huffington Post that Weiner called Democratic Congressional Campaign Committee Chairman Steve Israel (D-N.Y.) Wednesday, informing him of his plans.
FOLLOW HUFFPOST