Ryan Dunn Dead: 'Jackass' Star Dies In Car Crash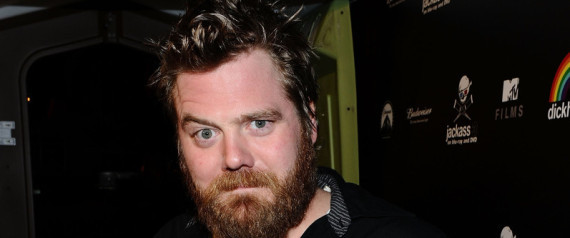 Ryan Dunn, one of the stars of MTV's "Jackass," has died in a car crash. He was 34.
NBC Philadelphia reports that Dunn and another passenger died in a 3 a.m crash at Route 322 and New Street in West Goshen Township, Pennsylvania.
The news of the death was confirmed by April Margera, mother of "Jackass" star Bam, in an interview with a local radio show. TMZ also confirmed with Margera.
Dunn posted to Twitter a photo of himself drinking with friends just hours before the crash.
A police report indicated that Dunn was most likely speeding in his 2007 Porsche 911 GT3, which was destroyed in the wreck. "Upon arrival, police located one vehicle in the road and in the woods that was fully engulfed in flames," the report said. "DUI" was not indicated in the report.
So often fearless, Dunn was known for so many stunts, including his parts in crashing golf carts and placing a toy car, in a condom, up his rectum in the original "Jackass" film. His "Jackass" co-star Johnny Knoxville spoke of his devastation at the news on Twitter.
"Today I lost my brother Ryan Dunn. My heart goes out to his family and his beloved Angie. RIP Ryan , I love you buddy. http://say.ly/hUnqQQ," he wrote.
Reached by RadarOnline.com, April Margera expressed her devastation at the news.
"I have not been able to talk with Bam as he is in Arizona but I cannot believe that his friend is dead – I felt like I lost one of my own sons when I heard that Ryan Dunn had died," Margera said. "Ryan was a wonderful person he really was the sweetest and nicest guy - he was like my extra son, everybody loved him. He had a longterm girlfriend and she will be absolutely devastated - she has turned off her phone just now. It's just so sad we cannot believe Ryan has gone - I'm too upset to say anything else just now."
For more celebrity and friend reactions, click here.