Fighting Stigma For 30 Years: The Faces Of HIV And AIDS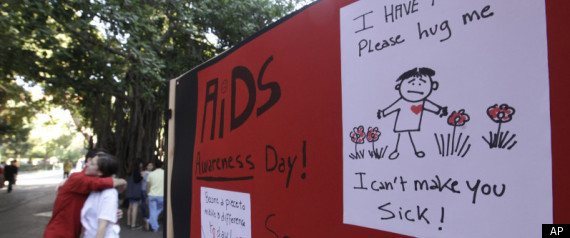 On a December 2010 NPR segment, Dr. Sohail Rana, a professor of pediatrics and child health at Howard University, said those suffering from HIV and AIDS still face stigma similar to that of those who suffered from the virus 30 years ago. Furthermore, a recent Kaiser Family Foundation study found "substantial shares" of Americans still report discomfort at the thought of interacting with persons infected with the virus.
Yet the same Kaiser Family Foundation study suggested there have been improvements, too. The percentage of Americans who say they consider AIDS a "punishment" declined from nearly half of those surveyed in 1987 to 16 percent of survey participants today.
For the 30th anniversary of the first diagnosed case of HIV / AIDS, take a look at some of the individuals who became faces of the disease and helped shed light on living a life with the virus: