Google is offering a new service that will help you search for your favorite topics and engage with a host of Google products--all in once place.
The new site, called What Do You Love, invites you to enter a query into a special search bar, the same way you would with a normal Google search. When you hit the "heart" button, Google takes you to a site with 21 Google-branded widgets that help you explore your topic further.
TechCrunch, explains what happens if you search for the term "love":
On the results page you'll find pictures of love, patents about love, love on Google Trends, videos about love, how to say love in different languages, books about love, etc. It can be interesting. But the results showcasing Gmail, Calendar, Chrome, and a few others again show that this is meant to be more of a promotional tool for Google products rather than anything hugely useful. A button at the bottom of each widget takes you directly to the Google product showcased.
More widget options are likely to follow as Google fleshes out the features on this experimental site.
Check out screenshots of www.WDYL.com (below), and visit the site to try it out for yourself.
WHAT DO YOU LOVE: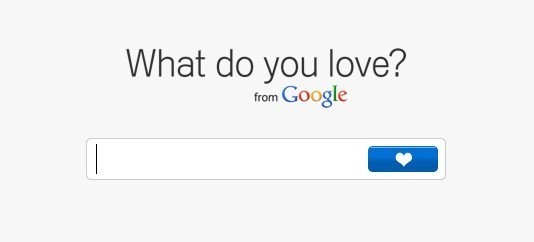 SEARCH: TECH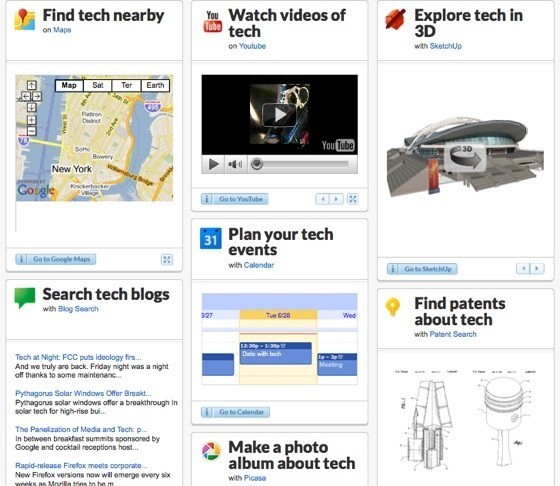 SEARCH: LOVE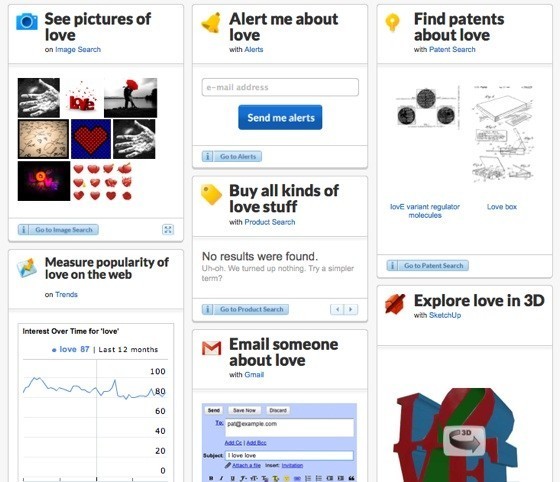 SUBSCRIBE TO & FOLLOW THE MORNING EMAIL
Start your workday the right way with the news that matters most. Learn more