Al Gore's Daughter Kristin Talks Al And Tipper Divorce: Parents 'Still Love Each Other'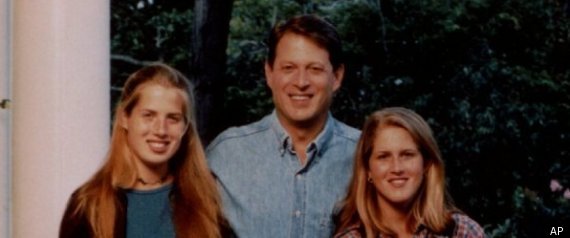 Mail Online:
They were a proud couple showing the world that high school sweethearts can maintain a lasting and stable marriage.
So the world was shocked with Al Gore and his wife Tipper split in June 2010 - just a year after their daughter announced a divorce.
But Kristin Gore, 34, claims although she was 'really rattled' by what happened, the former vice president and his wife are still in love.
Her own marriage lasted four years - ending in June 2009, before her parents split less than a month after celebrating their 40th anniversary.
'There wasn't divorce in our family', she said. 'It really rattled me.'
But Ms Gore told People magazine that a family get-together in Tennessee last Christmas helped prove her parents will be alright.
'We took turns telling stories about growing up,' she said. 'I'm just grateful that my parents still love each other.'
Read the whole story: Mail Online