My Chicago: Bill Kurtis On Wrigley, City Violence & Beef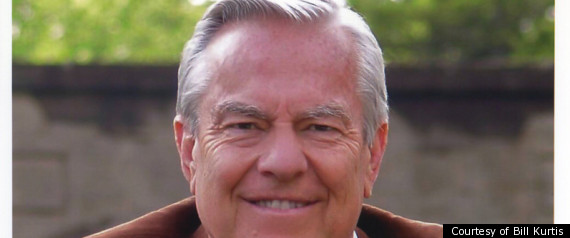 Age: 70
Lives in: Lincoln Park
Years in Chicago: 45
Current Gig: Co-anchor of the the 6 p.m. news on CBS Chicago (WBBM-Ch.2), founder of Kurtis Productions and chairman of Tallgrass Beef Company
It's been nearly a year since you've been reunited on Channel 2's newscast with Walter Jacobson. How's that been going?
First of all, there aren't many people who can go around life a second time, so if we didn't get it right the first time, now is the last chance we get. It's been fun and great to reunite with Walter and see our careers through really different eyes. We know all these people and have dinner with many of the newsmakers. There's something to be said for age and experience and understanding how the system works and the why between many of the stories. As a young reporter, you're interested in getting the facts, and we could see the surface. Now, we can see the depth behind it.
You've spent a few years in Los Angeles and some time in New York. What keeps bringing you back to Chicago?
First of all, I'm a Midwesterner, being from Kansas, and Chicago is basically a big Midwestern cow town. It was built from the stockyards, and everyone is very friendly, and it's at the edge of the tallgrass prairie. There's just a good feel to it. In L.A., everyone is competing for the next job, and in New York, it's pretty much the same thing: competing for a better job. Here, you don't have the complication of office politics that you do on either coast. That means you can pay attention to the work. That's the reason I left the networks. I wanted to write and report and coanchor. It's just very comfortable and a great place.
What do you love most about Chicago?
One of the things that currently dazzles me every time I go over there is what has happened to the Chicago River...The history of reversing it -- now, the water is beautiful. If you can go down to State and Wacker -- State Street, that great street -- there is kind of stadium seating, an amphitheater, overlooking the Vietnam Veterans Memorial. Then, in the river itself, there's all this traffic: water taxis and tourists boats that are usually full. Now, there's almost a river culture that's building, with restaurants facing onto it, and it's becoming its own little world.
I'll throw another one in, and that is Wrigley Field because Wrigley Field is an experience itself that I think is unique: to travel into the North Side neighborhoods and to get to it, and have it kind of pop up on you. Suddenly, there's a ballpark, and it's a ballpark that looks so old, it's almost like a small town ballpark with a concession stand. You walk to the gate to find your seat, and suddenly, you step out, and there's the green of the field and 30- to 40,000 fans jammed into the park...It's the most original and unique baseball park in the United States, and it just says so much about Chicago and the sport and the Chicago fans. The fact is that we could lose every game, and they could still pack it in because of the richness of the experience.
What irks you about our city?
The level of violence in the South Side neighborhoods. I've done quite a few stories there, and it's very difficult to get your arms around it: the proliferation of drugs and guns and the lack of fathers and a social structure that has broken down. We have to do something about it. There's a fear down there and neighborhoods that don't share my enthusiasm about the rest of the city.
And traffic. These are the two biggest problems we have.
You started Tallgrass Beef on your Kansas ranch in 2005. Why grass-fed beef over corn fed?
It harkens back, just like heirloom tomatoes, to a time where you actually had taste in the meat. The second reason is the great deal of health benefits. The fat is no longer starchy corn fed, but it is polyunsaturated fat. It has lower calories, lower cholesterol and a bouquet of health benefits... With the cattle, I didn't want to go the feedlot route. The problem was there wasn't really anybody doing it successfully at the time (in 2005). It took longer to fatten the animals, and it's harder. But we've now grown to the point where we're trying to distribute it nationally.
What are your favorite meaty meals in Chicago?
I think Rick Bayless, his restaurants -- Topolobampo, Frontera Grill and Xoco -- have to be the best nouveau Mexican cuisine in the country. He's so innovative, so you will find drinks and dishes that you won't find anywhere else. I would have to say that I eat at Harry Caray's a lot -- the Bill Kurtis Tallgrass Burger. The DMK Burger Bar, they have specialty hamburgers that all use Tallgrass beef. I like the Johnnie Walker milkshake there. Vanilla. Naha also does a Tallgrass hangar steak that's unbelievable.
What's it like having multiple dishes named after you and knowing that people eat things with your name on it?
It makes them taste better to me. (Laughs.) It's my mission to taste them all!
What's a non-meat meal you love?
I like the pad thai at Panang.
What's your favorite place to unwind after anchoring the six o' clock news?
I wind up at Scoozi! a lot -- it's near the station -- with a peach Bellini.
Where would you be on a work-free Saturday?
Well, I think I would walk down to the Lincoln Park Zoo and walk through the zoo and along the lakefront. You can ride up around Hollywood and down to La Rabida Children's Hospital and see views of the city that you can't really see any other way. You could go through the museum campus at Roosevelt and the lake and go to the Field Museum and the Shedd. It is a full day with many adventures along the way.
What's your preferred mode of transportation: taxi, L or feet?
My preferred is walking, and I do a lot of it. But kind of out of time necessity, I'll jump in a cab.
How would you describe Chicago in one word?
Exciting. And community is what it's all about.