British Empire: Nine London Restaurants That Have Gone Global
Sure, London's culinary chops have occasionally been perceived as lacking. But as the British Empire once occupied a quarter of the world's area, it managed to pick up a few tricks in the kitchen. As a result, London is now one of the leading cosmopolitan food cities in the world—if not its most dominant altogether. Many of the most successful restaurants in the city are serving food that has nothing in common with classic British food per se, and they're doing it so well that foreigners are hungry for a taste—and British restaurateurs are eager to feed them.
We've identified nine pioneering restaurants that have parlayed fabulous success in London into global food empires. Of these nine, only one (The Ivy) serves any real British food at all. Two serve Chinese, three serve French, and three serve variations on Japanese cuisine. They range wildly in price. At Wagamama Knightsbridge, a bowl of chicken ramen costs £8.05. But the Menu Prestige at Gordon Ramsay will set you back £120. And all nine have branches around the world.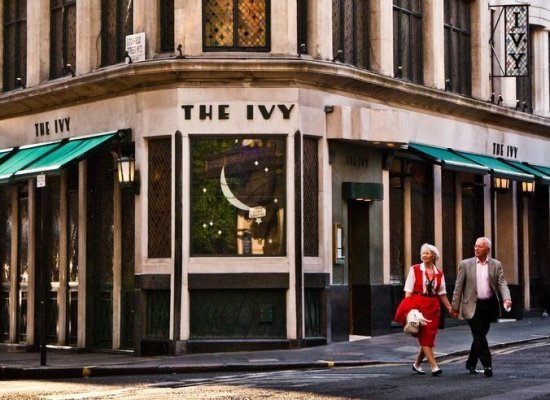 Total comments:
25
|
Post a Comment
This British Restaurant Empire
Not Worth 10p
Worthy Of A Queen
Top British Restaurant Empires