NASA Astronauts' Most Daring Spacewalks
Wearing a 300-pound suit, blasting off the face of the planet and working in zero-gravity is all just another day at work for the brave men and women of the space program. Even as we prepare for the final launch of space shuttle Atlantis, the world stands in awe of these brave astronauts.
Check out astronauts' most daring moments outside the safety of spacecrafts to see some of the best free-floating and space-walking ever to take place miles and miles from the surface of the earth.
For more jaw-dropping scenes from outer space, view our roundup of highlights from NASA's 30-year space shuttle program.
Astronaut Edward White Spacewalk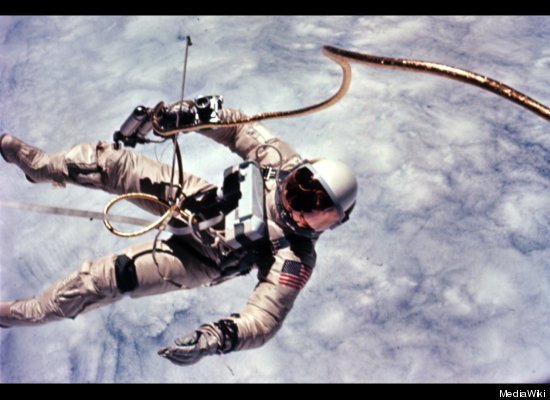 SkyhawkIIAimer

said on 9 Saturday 2011 pm31 5:44 pm:


Ed White was the man! NASA told McDivitt that if anything happened to White during the slapdashed EVA, he was to get White's body back at any cost-even if it meant trying to re-enter with the copilot's side door ajar. Seriously, they told McDivitt that. So, he talked to White who said that if anything went wrong to just cut him loose.
Total comments:
4
|
Post a Comment