Elizabeth Taylor's House Sells
Thursday afternoon, David Mossler and DOMAIN announced that Elizabeth Taylor's Bel-Air estate had sold to an anonymous buyer at an undisclosed price. The estate was originally priced at $8.6 million. David Mossler's listing was active for thirty-three days before the purchase, qualifying this as a quick sale, notes The Hollywood Reporter.
Taylor had owned the California ranch-style home since 1981, and the property was originally owned by Nancy Sinatra Sr. according to her Estate. In 1997, Elizabeth Taylor opened the doors of her Bel-Air estate to photographer Firooz Zahedi and Architectural Digest.
Dame Elizabeth Taylor passed away on March 23, 2011. For more on her properties: The Many Homes of Elizabeth Taylor and AOL Real Estate.
Photos courtesy of The Elizabeth Taylor Estate, DOMAIN, and the official listing with David Mossler at Teles Properties-Beverly Hills.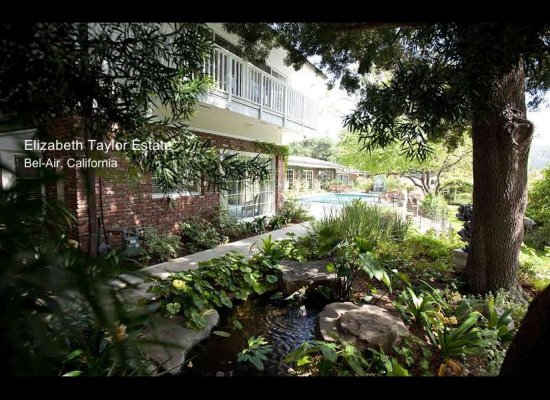 Total comments:
39
|
Post a Comment