Kim Kardashian is dressing the part of an old Hollywood star on the set of her new fragrance commercial.
The reality starlet donned some cat eye sunglasses and a high waisted pencil skirt as she shot scenes for the ad in Los Angeles over the weekend.
Kardashian wore a handkerchief over her playful pin curls, as she exited a white convertible in front of an impressive mansion in one scene, showing off her glammed up look and sultry attitude.
The newly engaged lady couldn't contain her excitement for her glamorous style, "Loving the look for today's shoot! Old School Glam by @MakeUpByMario," she tweeted.
Later adding, "Last shot of the day! Romantic red lip! Can't wait for u to see this commercial!"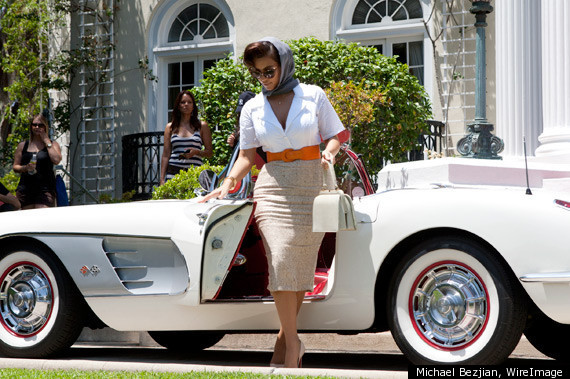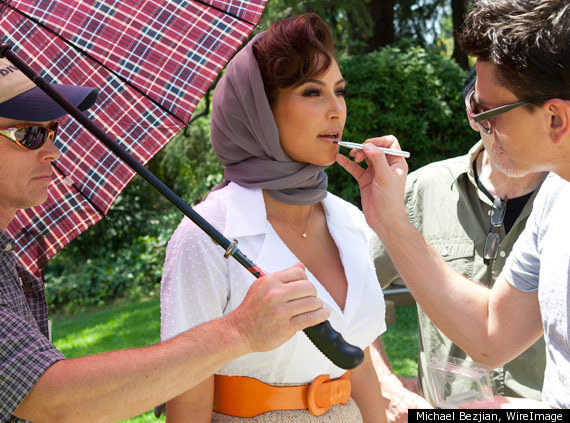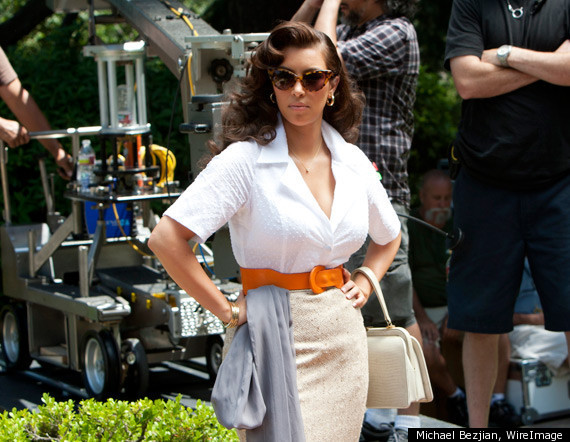 SUBSCRIBE AND FOLLOW
Get top stories and blog posts emailed to me each day. Newsletters may offer personalized content or advertisements.
Learn more