Mike Vrabel Retires: Former All-Pro Linebacker Takes Coaching Job At Ohio State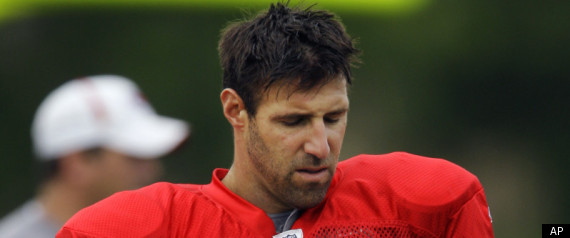 COLUMBUS, Ohio — Former All-Pro linebacker Mike Vrabel is retiring from the Kansas City Chiefs and returning to his alma mater as an Ohio State assistant coach.
Vrabel confirmed Monday morning the end of his 14-year career and that he had taken the job as linebackers coach with the Buckeyes. The position was previously held by his college roommate and teammate, Luke Fickell, who was elevated to interim head coach when Jim Tressel resigned May 30.
Vrabel played for Pittsburgh and New England before closing out his career with the Chiefs. He announced his retirement in a statement issued through his agent.
Vrabel played eight seasons with the Patriots, winning three Super Bowl titles as a hybrid defender and a spot short-yardage and goal-line offensive player.
Copyright 2014 The Local Paper. All rights reserved. This material may not be published, broadcast, rewritten or redistributed.