Your Google+ Guide: 15 Tips For Newbies
While Google+ has a slick design and Google clearly tries to make the platform as intuitive as possible, your first few days with the new social network can be overwhelming.
You may expect to log in and immediately see all your friends' activity with no effort at all. Or perhaps you're looking for a Facebook clone in every sense. You'll find neither on Google+.
The "Welcome" screen helps. When you start up Google+ you're told that the project "makes sharing on the web feel like sharing in real life." You see Circles, Hangouts and Sparks as three important areas.
But what does it all mean? What exactly are these "Sparks" and "Circles"? And what are the other key features of Google+? You can use this handy guide to learn all about G+ features. But that just gets you started. How can you make the most of your Google+ experience?
That's where the tips below comes in. Here are 15 pointers to utilize the social network to its full potential.
Start By Finding People You Know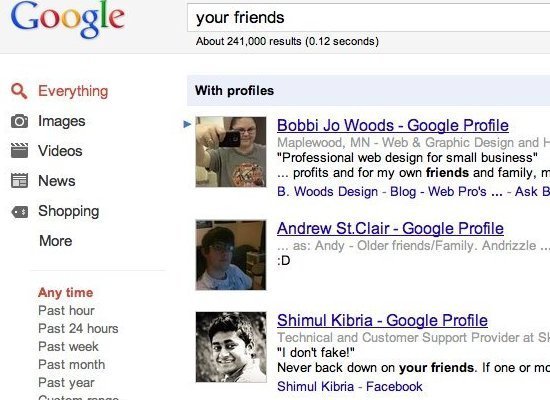 Katherine Betts

said on 14 Thursday 2011 am31 10:58 am:


Does anyone else find it funny that an article on Google+ doesn't have the "+1" option?
Total comments:
209
|
Post a Comment
Will Google+ reach 100m users in 2011?
Predict it!
Beat your friends!
Connect through Facebook or Twitter and challenge your friends