This is the face of something that kills close to 40,000 women each year.
In most cases breast cancer isn't visible until it's a real problem. But the image below gives an incredible up-close look at exactly what happens to a breast cell when it becomes cancerous.
Researchers at the University of Jordan dehydrated and then fixed this cell in place before viewing it under an FEI Inspect microscope. Under 5,000x magnification it's easy to see that something's wrong with this cell.
It's literally growing beyond its own bounds.
Compare it to more uniform human cells (you may need to scroll down after following the link) and there's a clear difference.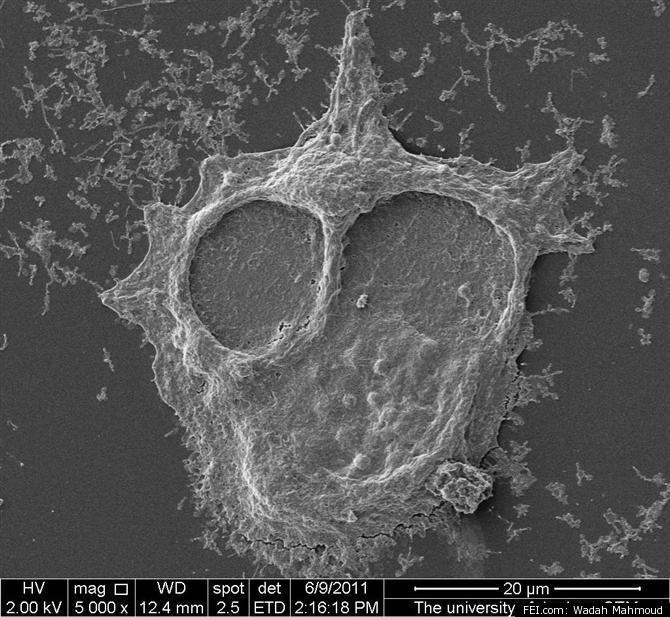 SUBSCRIBE AND FOLLOW
Get top stories and blog posts emailed to me each day. Newsletters may offer personalized content or advertisements.
Learn more