No, Jason Segel has not hung up his acting shoes for some training sneakers. He and Leslie Mann are filming scenes for the new, yet to be named, Judd Apatow film that is neither a sequel or a prequel to the 2007 hit, "Knocked Up."
Mann is really working on her fitness in these photos snapped on set Wednesday in Los Angeles, California. Segel steps into the personal trainer role, cheering her on during some intense crunches. The "How I Met Your Mother" star recently joked about his own 30 lbs. weight loss, after his assistant snapped a photo of the star asleep with his late night fast food snacks scattered across his belly. The slimmed down star will next be seen in the film he's both written and stars in, "The Muppets."
Apatow confirmed earlier this year that Mann and her on screen husband, Paul Rudd, would resurrect their married selves as Pete and Debbie from the pregnancy blockbuster. The film is set to be released in June 2012 and it looks like filming is underway.
PHOTO: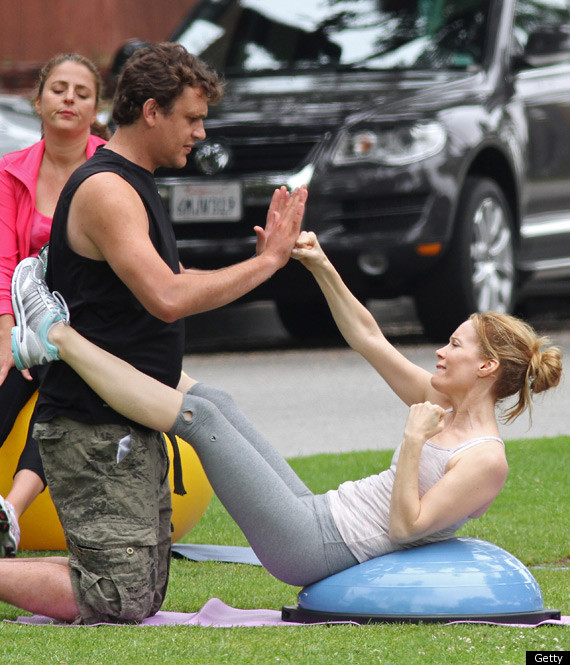 SUBSCRIBE AND FOLLOW
Get top stories and blog posts emailed to me each day. Newsletters may offer personalized content or advertisements.
Learn more