The Daily Mail reports her lawyer, Shaun Chapman Holley, revealed during the hearing that due to Lohan's lack of acting gigs, her Screen Actors Guild coverage has run out. She did manage to film a commercial while under a 35-day house arrest, and recently did a racy photo shoot with celebrity photographer Tyler Shields. But these brief jobs apparently aren't paying the bills. She no longer has medical insurance and is unable to attend group therapy because of the hounding paparazzi. But this poverty plea is beyond hard to believe.
The Daily Mail cleverly pointed out that while Lohan sat in the court room claiming she could not afford the treatment she is required to get, she was wearing a pair of $1,195, Christian Louboutin Madame Butterfly booties. Not the best of wardrobe choice there, Lindsay.
PHOTO: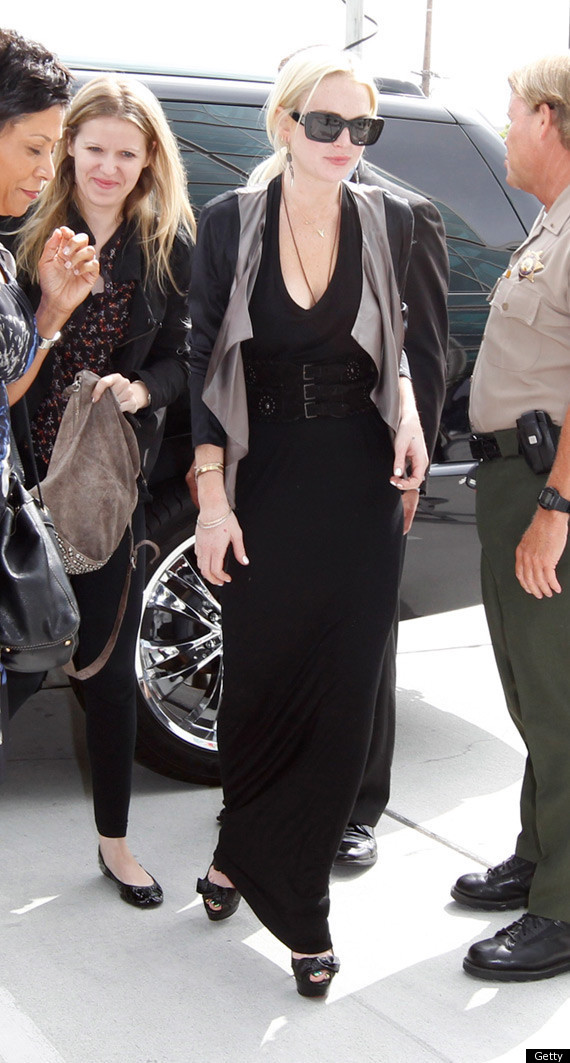 SUBSCRIBE AND FOLLOW
Get top stories and blog posts emailed to me each day. Newsletters may offer personalized content or advertisements.
Learn more