Normally, you see assistants weighed down with absurdly large Starbucks orders, but not this time. Renee Zellweger can do it all by herself.
She was spotted in Santa Monica with a massive coffee order--which, to her credit, she's handling like a pro. Now that's low maintenance!
But she's not only picking up beverages, after splitting with Bradley Cooper this year, Zellweger accompanied John Stamos on a potential Disneyland date.
PHOTO: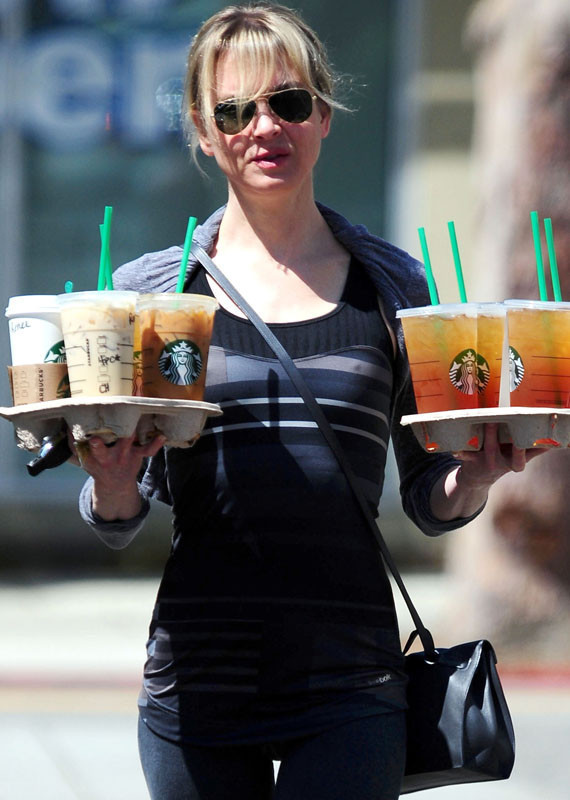 For more on Renee's coffee break, click over to Celebuzz.