Oprah stepped out with Maria Shriver for dinner in Los Angeles on Wednesday. The two went to Spago in Beverly Hills, joined by Shriver's son Christopher--recently hospitalized for a collapsed lung--and daughter Christina. The pair caused a frenzy, as paparazzi went wild upon seeing them.
Oprah and Shriver have been close friends for decades, ever since they met in Baltimore in the early 1980s. Shriver even appeared on one of Oprah's final shows just days after the breakup of her marriage to Arnold Schwarzenegger became public. There have also been rumors that Oprah is clamoring for Shriver to host a show on her OWN network, which Oprah recently took full control of.
PHOTO: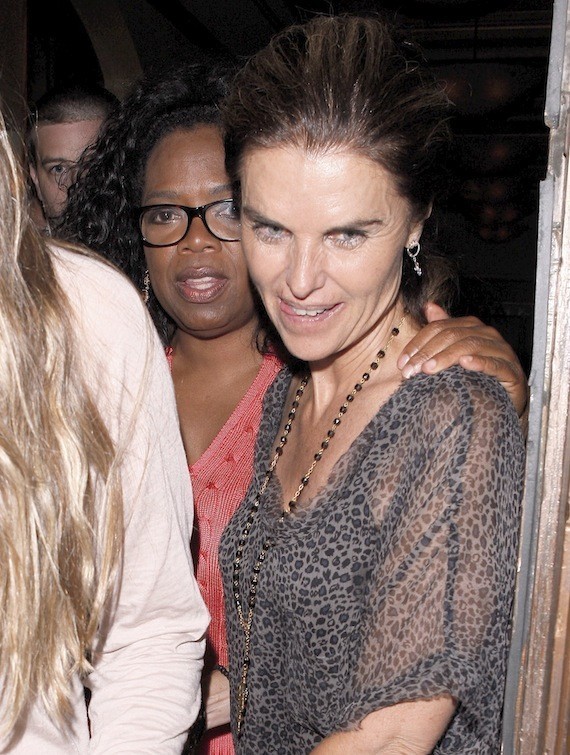 SUBSCRIBE AND FOLLOW
Get top stories and blog posts emailed to me each day. Newsletters may offer personalized content or advertisements.
Learn more